Welcome our new members!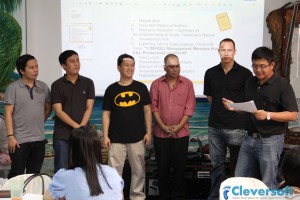 Welcome our new members! From left to right: Innovuze Solutions Inc., JuanPay, COC-PHINMA, and Cleversoft.
Gus Rodano, CEO of RedLemon Digital Media and Head of Membership Committee for CDO ICT Business Council proudly introduced them to the existing membership during the 1st CDO ICT Membership Meeting last December 11, 2013.
1,607 total views, 1 views today