Cagayan De Oro ICT council bridges gap between BPO, academe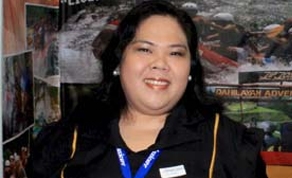 CAGAYAN DE ORO CITY, MISAMIS ORIENTAL – The Cagayan De Oro Information and Communications Technology Business Council (CDO ICT) has started a pilot program to help graduating ICT students from the different universities and colleges get employment in the business process outsourcing (BPO) companies.
The BPO On-The-Job training project will allow third year and fourth year students who wish to be part of the BPO industry to be trained for 700 hours or one semester in a BPO firm. They will be mentored by a professional in a particular business process field.
The pilot project currently involves 15 students from Capitol University and Syntactics, an applications developer and web designer based in Cagayan De Oro.
CDO ICT Council Chair Stephanie Rosalind Caragos, who also heads Syntactics, said the pilot will establish a process that will allow BPOs to have a direct involvement with academic institutions in training potential employees.
The direct benefits of bridging the academe and the local BPO industry will ensure that the job openings will be filled up by competent employees.
In addition, the project aims to get graduates of ICT-related courses from Cagayan De oro and other nearby provinces to stay within the province.
"Normally, graduates seek jobs in other cities, especially Metro Manila where the concentration of BPOs is higher. But when BPOs open their businesses in different cities, that means they will be hiring people from those locations as well," Caragos said.
Cagayan de Oro is already home to at least eight BPO firms, from contact centers, transcription, and software development. It also has several ICT parks registered by the Philippine Economic Zone Authority.
Caragos said that after the pilot project, they will be submitting the results to the other BPO firms who are interested in getting involved in the next set of partnerships with academic institutions.
Cagayan de Oro City has at least five universities and colleges. It produces at least 300 graduates in ICT  courses but the province of Misamis Oriental itself produces an average 1,000 ICT graduates.
Cagayan De Oro City, known as the "City of Golden Friendship", has added a new tagline as the "Information and Communications Technology Goldmine of the Philippines" with the establishment of several business process outsourcing firms and ICT schools.
It is also one of the identified "Next Wave Cities" by the Business Process Association of the Philippines(BPAP) and the Commission on Information and Communications Technology (CICT).
Source: loQal.ph | http://loqal.ph/business-and-finance/2010/09/30/cagayan-de-oro-ict-council-bridges-gap-between-bpo-academe
1,839 total views, 1 views today