9th NICP SUMMIT & digitalcitiesPH LAUNCHING
9th NICP SUMMIT & digitalcitiesPH LAUNCHING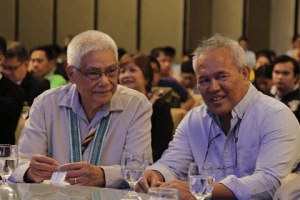 "Building a livable, workable and sustainable cities powered by Information and Communication Technology (ICT)".
This, in a nutshell, is the core message emphasized by officials of the Department of Information and Communication Technology (DICT) and National ICT Confederation of the Philippines (NICP) during the 9th NICP ICT Summit and digitalcitiesPH National Launching at Limketkai Luxe Hotel, November 16, 2017.
The twin national events were graced by Cagayan de Oro City Mayor Oscar Moreno, DICT Officer-In-Charge Undersecretary Eliseo Rio Jr., NICP President Stephanie Caragos, DICT Undersecretary Monchito Ibrahim, PEZA president Ching Plaza, ICT councils' officials and stakeholders from all over the country.
To watch the same-day edit of the events, you may see it through this link: https://www.facebook.com/NICPorgPH/videos/1955831731099717/
-photo and article courtesy of CDODev.com
4,466 total views, 1 views today