"Veni, Vidi, Vici" – "I came, I saw, I conquered."
By: Martin Conboy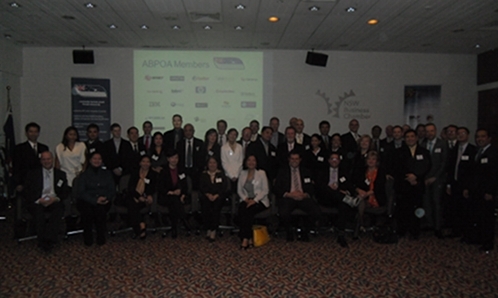 By Martin Conboy, President – Australian BPO Association
Last week, we met our colleagues from the Business Process Outsourcing Association of the Philippines (BPAP) as they launched a charm offensive on Australia. Like Julius Ceasar they came, they saw and they conquered and made a lot of friends on the way through. There is no doubt that the best thing coming out of the Philippines is the people and they are perfectly suited to the delivery of outstanding customer services.
The Philippines economy weathered the 2008-09 global recession better than its regional peers due to minimal exposure to troubled international securities, lower dependence on exports, relatively resilient domestic consumption, large remittances from five million overseas Filipino workers (OFW), and a growing business process outsourcing industry. During the financial crisis alone, the Philippines bucked the negative global trend and demonstrated a 19% growth rate in IT / BPO revenues. Overall economic growth slowed down in the first quarter of 2011 due to lower government spending and a slowdown in global trade.
55 percent of the $350 Billion economy is in services and 500,000 plus English-speaking university educated young professionals are employed in the BPO sector and it's valued at US$10 Billion, representing about 3.5 percent of Philippines GDP. The global share of the Philippines offshore services market is 8% and 93% of the 101 million population are literate.
The Philippines has emerged as the Manny Pacquiao of the BPO world, in that they are punching well above their weight, that has confidently taken advantage of the global outsourcing trends over the past decade. Savvy business leaders know that the Philippines, with its 600 IT and BPO companies, is a world-class delivery-centre destination and rightly deserves its no.2 position behind India. Like all market players in any service market who aspire to the top spot, they always have to try harder to get there.
The Business Processing Association of the Philippines (BPAP) clearly plays a leading role in supporting the local BPO industry and has, together with relevant stakeholders, developed and acted on an across-the-board action plan designed to grow and improve the Philippines' value proposition and competitive position. This "blueprint" plan was first conceived in 2006 and was eventually named "Road Map 2010" as it incorporated goals and specific action items that needed to be executed in order to obtain success. Areas of focus within this plan included talent management and development, "Next Wave Cities," and the business environment. Over the past four years, BPAP has aggressively worked with stakeholders to obtain outstanding results that have improved the Philippines' market position as a leading offshore location. Going forward, and released early in 2011, BPAP presented the "Philippine IT-BPO Road Map 2016: Driving to Global Leadership", that emphasizes the importance of talent development programs, strategy for marketing, needed regulatory changes, and additional priorities for next wave cities.
Article Source: http://thesauce.net.au/2011/06/veni-vidi-vici-i-came-i-saw-i-conquered/
1,503 total views, 1 views today