ICT for Development Forum
What: "ICT for Development" Forum on June 28, 2013 (Friday) at SEDA Hotel, Ayala Centrio from 12:30PM – 5:00PM.
Rationale: The CDO ICT Business Council, in partnership with the OROCHAMBER, will discuss recent updates and development of ICT and its impact to various sectors. The activity will enable the participants to understand how ICT contributes to a knowledge-based economy, and become more aware of the value of ICT infrastructure and its relations to education, health, public sector management, financial inclusion, and socio-economic development. Furthermore, it will also serve as a venue for a feedback session with participants on how they may further adapt ICT in the respective areas.
Syntactics paid P6,000 for sponsorship. Please find the attached program.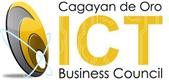 ICT for Development Forum
            June 28, 2013 -1-5:30pm @ SEDA Hotel, Cagayan de Oro City



PROGRAM

1:00-1:30 PM
REGISTRATION
1:35-1:50
WELCOME REMARKS
MS. STEPHANIE CARAGOS
President, CDO ICT Council
1:55-2:20
ICT FOR FINANCIAL INCLUSION
Syntactics
2:35-3:20
How to Tackle Your Toughest Innovation Challenges Through Mind Mapping
MR. VINCENT SORIANO
Licensed Instructor ThinkBuzan Ltd., UK
3:25-4:10
SMART COMMUNICATIONS Presentation
4:15-5:00
QUESTION AND ANSWER
5:20-5:30
CLOSING REMARKS
MR. EDU ALABA
VP, BSO Sector
1,928 total views, 1 views today