ICT Council holds dinner assembly for its membership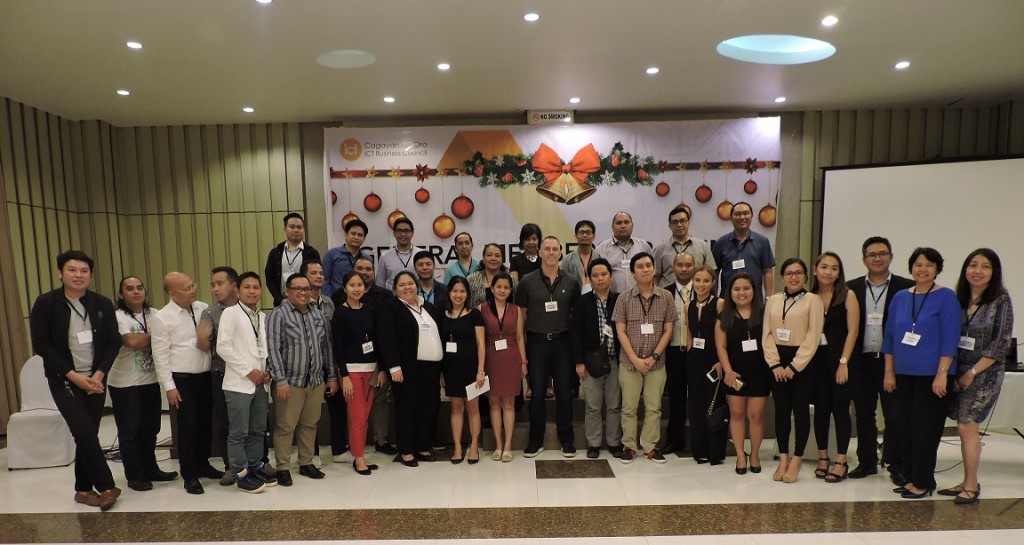 CDO ICT Business Council held a general membership dinner last December 13, 2016 at N-Hotel, Kauswagan, Cagayan de Oro City. The event was organized as a celebration of a successful year for the city's ICT industry and the opportunities that await next year.
It was attended by its members, namely Teleperformance, Concentrix, SupportZebra, Azpired, Arriba Telecontact, Syntactics, Redlemon Digital Media, Cleversoft, Innovuze Solutions, Thinklogic, Logicbase Interactive, Innovative Web Provider, Capitol University, University of Science and Technology of Southern Philippines (USTP), PCCI-CDO, Dataworld and PARASAT.  Partners like DICT, City Tourism Council, CDO Bloggers and NICP (Kapatagan and Albay) were also present.
ICT Davao President Atty. Samuel Matunog, with Lizabel "Wit" Holganza, graced the event with their support and encouragement.
It was recently announced that CDO will be hosting next year's NICP Summit which is scheduled on November 16-17, 2017.
2,002 total views, 1 views today