ARRIBA Telecontact Inc.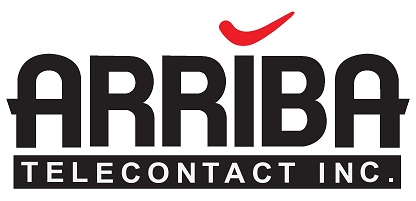 ArribaTel has been in the global outsource industry since 2005 and its CEO, Engr. Elpidio M. Paras has been a prime mover and strong advocate for ICT (Information and Communications Technology) awareness and empowerment throughout the southern industrialized region of the Philippines. Among his other ICT related ventures are: Parasat Cable TV, a pioneer multi-system cable TV operator in the Visayas and Mindanao. Cable 21 Technologies, a broadband Internet Service Provider. Paramedix Inc., a medical transcription company. Versatel, an English language training center. Syntactics Inc., a software/ database technologies firm.
If your company's demand is 24/7 calling and answering services in the US or in any other part of the world, join us in our journey focused on providing unparalleled service thru our diverse knowledge of your customer's every need. Turn to the experts at ArribaTel- where homegrown talent and up-to-date technology converge to create an unbeatable solution for you and your clientele.
Our competence is strengthened by our experience in: Lead Generation, Appointment Setting, Telecom Sales, Timeshare and Vacation sales, Student loans consolidation, Mortgage and Finance, Publishing and Subscription surveys, blended telemarketing services and directory assistance.
With highly-skilled, dedicated and intelligent call center officers at the frontlines willing to do customer service or strategic marketing, we are equipped with state-of-the-art web-enabled communications network solutions so we can generate measurable results for you at the fraction of the cost.
Our office is situated in the heart of Cagayan de Oro City, Philippines:
Sta. Cruz 1 Macajalar Rd. Lapasan Cagayan de Oro City
Philippines 9000
website: http://arribatel.com/index.html
US DID: (305) 508-5328 loc. 401
Tel. +6388 8562351 loc. 401
Fax. +6388 8566779
2,335 total views, 1 views today